What Gap Cover pays for would amaze you. Maybe you believed that having a hospital plan and Gap cover combined helps against high medical bills. But it's not so simple.
Gap cover's main purpose is to make the payment 'gap' between what your medical aid pays and the actual cost of being in a hospital.
What Gap Cover pays for And more –
While you don't break the bank by buying Gap cover if you have a medical scheme, it is not as straight-forward as you think.
To become a member you only need one policy for all dependents. This is a good option for more than one dependent. You only pay once and receive cover for everyone listed in your medical scheme.
However, Gap cover is an insurance product, and does not fall under the rules of the Medical Schemes Act of 1998. The Short-term Insurance Act applies to it.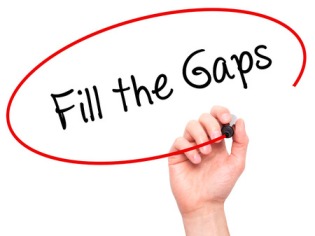 What Gap Cover pays for and How are Payments worked Out?
It used to be the case that Gap cover pays for the shortfall between your medical scheme payment and actual cost of the treatment in-hospital.
Guardrisk states that payment of the biggest part of the costs has now fallen on the Gap cover providers. That means that in some instances, the provider has to pay for 80% of the total costs. This has led to a sharp rise in the medical shortfall claims cost. Over the past three years the growth has been climbing.
That means Gap providers had to reconsider how the payments are worked out, as that model was no longer profitable in the long-term.
This example gives You an Idea of What Gap Cover pays for :
If your bill from a medical specialist is R25 000, and out of that your medical scheme pays R7 000. Your gap cover, paying twice the amount of the scheme amount, pays R14 000. Then the bill would look like this –
Doctor's bill: R25 000
Minus medical scheme contribution: R7 000
Minus gap cover contribution R14 000
The shortfall (for your own account) R4 000
Keep in mind that gap cover exists to pay the difference of medical practitioners' in-hospital bills. Although many things are not covered by it at all. Look into the facts and fine print in your policy documents before you make a decision.
What Gap cover won't pay for :
Co-payments for any treatment while in a waiting period
Cosmetic
Costs for treatment by a non-designated service provider
External aids, such as wheelchairs or crutches
Prostheses such as an artificial breast or leg
Extra costs related to weight/BMI-related procedures
Home or private nursing;
Medicine (both in-hospital and take-home)
Mental health disorders
Transport costs such as in an ambulance
Out-of-hospital dental work
Pre-admission consultation costs
Routine like ultrasounds
Upgrades to a private room
Ward costs in a hospital or step-down facility
What Gap Cover pays For and Some extras That come with It –
Certain out-of-hospital treatment that used to require a stay in hospital, but can now be performed in a doctor's surgery.
Dental repair in the case of accidental injury.
The shortfall on internal prostheses such as a hip replacement.
Some casualty costs (once again, terms and conditions apply).
Lump sum for long-term hospital stays over a certain period of time.
Payment for accidental death or disability.
Co-payments for certain specified hospital treatments.
A payment for first-time cancer diagnosis .
A contribution to cancer treatment costs once your cancer benefit on your medical scheme has run out.
Specialist bills can leave you drained – Gap cover is there when you need it most.
All info was correct at time of publishing