You should get medical gap cover now because even though your medical aid helps when paying hospital bills, they don't pay everything.
Healthcare firms are getting a lot stricter about how much they will pay for certain treatments.
This can be annoying when you have to pay a co-payment for your GP visit or meds, but it's not the end of the world. With your day to day co-payments, we are only talking about a max of a few hundred bucks.
Where it hits hard, though, is when you need to stay in the hospital for a period of time, that's when this figure can skyrocket.
Get medical gap cover now – tomorrow may be too late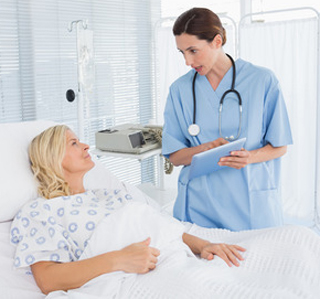 What very few South Africans realise is that there are limits to the hospital cover.
Sure, your medical aid will pay for all your hospital treatment, but they determine in advance the rate they will pay.
So, if your hospital account is more than that rate, you have to pay the rest yourself. Besides, specialists and hospitals work to a much higher rate.
While having a medical aid puts you in a better position than most of the people in this country, it is still not enough. With specialist rates, you always come financially short.
How to get full cover
There is something that you can do to get back full cover, though. You can, and should, take out gap cover. This cover kicks in after the medical aid does their bit. The gap cover pays the portion that is left unpaid.
Get medical gap cover now – but how much more do I pay?
This will depend on who you get your cover through and how comprehensive you want that cover to be. The premiums on most gap cover plans come in somewhere around the R200 monthly mark.
Usually, your premiums also include your dependents as well, so it's  not expensive.
So, what's the catch?
Gap cover sounds great, does a good job and yet it doesn't cost the earth. There must be a catch, surely? Well, no, there isn't.
The premiums are low because these policies offer very basic cover. To be a member, you must already have a medical aid plan.
To claim on the policies, you will have to prove that your medical aid paid a portion of the bill. (Or maybe they declined it because you have reached your annual limit or sub-limit.)
The policies cover essential medical treatment. So, if you are in a car accident and need reconstructive cosmetic surgery, you are covered. If you are going in for a facelift, on the other hand, you are not.
But why should I get medical gap cover now?
If you are confident that you will never need hospital care, you don't need gap cover. If you can save enough money to pay those hospital bills, you might also not need gap cover.
Just think this out for a minute. Let's say that you save R1000 per month for the next two years. Assuming that you put it into a liquid investment, you might earn an interest rate of around 7.75%. At the end of two years, you would have put away R25 870. Not so bad, right?
Now let's consider hospital fees. A study by the World Health Organization noted that South Africa's fees in private hospitals are amongst the highest in the world.
Most out-of-network hospitals will require a deposit of around R2000-R5000 upon admission. Which your medical aid might not pay. So you could be looking at a fee of around R600 per day if you are in a general ward. The more specialised the ward, the more this figure goes up.
But it's the theatre and surgical fees that are astronomical. You not only have to pay for the use of the theatre but also for the surgeon and anaesthetist's time as well.
A routine procedure resulting in an overnight stay in the hospital, such as a laparoscopy, for example, can cost upwards of R40 000.
And let's not get into how much a bypass or something similar will cost.
Do you think that you can save enough? Is a few hundred rand a month too much to pay to save you thousands in future?
Get a FREE gap cover quote now, just fill in the form and submit it
All info was correct at time of publishing